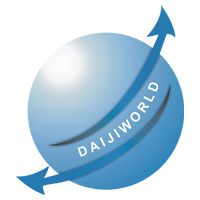 By Hamza Ameer
Islamabad, Jan 7 (IANS): Pakistans first week of the first month of 2023 has been filled with challenges, ranging from security and anti-terrorism policy making to economic contractions and political hue and cry.
It would not be wrong to say that Pakistan currently stands on the edge of a cliff where one wrong step could result in a disaster. Unfortunately, those factors which are considered to be pillars of democracy and support of the country, have become the spoilers and main perpetrators behind the mess that the country is in.
Political Chaos
Since April 2022, when former Prime Minister Imran Khan was ousted through the democratic process of a no-confidence vote in parliament, led by the opposition coalition parties who later formed the government, he has maintained that his removal was the result of a conspiracy hatched by the US, Pakistan's military establishment and the opposition parties.
Using this political narrative, he has been building up intense pressure with a social media uproar, protests, rallies, constant name calling, and bashing the military establishment, especially the former Chief of Army Staff General Qamar Jawed Bajwa (Retd), the man Imran Khan claims is the reason behind every mistake his government committed.
Imran Khan claims that the military establishment ousted his government. And now, he wants the new military establishment to "fix their mistake" and bring him back to power by holding early general elections in the country.
Despite the fact that every claim Imran Khan has made since his ouster, from regime change conspiracy, at least two long marches towards the capital Islamabad from Peshawar and Lahore, from giving deadlines for the government and the establishment to review their decision and hold early elections, to the failure to put enough pressure on the federal government to force them to dissolve parliament and go for elections, Khan's list of failures of political narratives seems to have little impact on his popularity.
Imran Khan's political pressure has certainly put clouds of uncertainty over the Shehbaz Sharif led coalition government and along with it, political stability in the country at large.
Economic Turmoil
Pakistan's economic situation continues to remain on the brink of a complete meltdown with the country's forex reserves dropping to an eight-year low of $5.57 billion.
A meeting of the National Security Committee (NSC) on January 2, 2023, reviewed the financial challenges the country faces and also discussed a possible roadmap to recovery to save Pakistan from bankruptcy and default.
It seems that Pakistan has two options going forward, and both are difficult and tough roads with big and unpopular decisions, along with an extended route of recovery.
One way forward is not to accept the terms and condition of the IMF (International Monetary Fund) and try to seek more help and support from friendly countries like China, Saudi Arabia, UAE and Qatar, to not only roll over loans but to also give more in order to handle Pakistan's current economic challenges.
However, this can be a wish list, but seems highly unlikely to happen as Pakistan's credit ratings are reeling and without an IMF plan, the ratings will fall further. Also, with no IMF plan in place, Pakistan's civil and military leadership will have to take some big but difficult and unpopular decisions… that also with an at least five-year road map of recovery… something that the current political leadership is not ready to do.
The other way is to accept the tough terms of the IMF, which would also result in difficult decisions to be implemented, rise in inflation in the country and devaluation of the currency against the US dollar. But it will open the gateways of financial inflow from other lenders, whose assistance to Pakistan banks on the IMF plan. If this route is taken, the road to recovery is estimated to be in and around two years.
Shadow of Terrorism
The resurgence of terrorism has become a major challenge with groups like the Tehreek-e-Taliban Pakistan (TTP) and other groups operating in various parts of the Balochistan and Khyber Pakhtunkhwa province intensifying their attacks on the security forces and military institutions.
Pakistan has vowed not to let terrorists resettle and spread unrest in the country and has launched a fresh offensive targeting militant hideouts and killing terrorists through Intelligence Based Operations (IPO). The unity among the civil and military leadership has prompted a fresh threat by the TTP, which has called on the two main political parties, Pakistan People Party (PPP) and Pakistan Muslim League-Nawaz (PML-N) to refrain from supporting what it terms as the West's agenda of dollars against the TTP.
The TTP has warned these political parties of attacks if they do not refrain from supporting the armed forces and attacking the militants.
The terrorism threat is certainly something that Pakistan and its people cannot afford to see resurface. However, with 2023 being the year of elections in the country, the TTP's threat to attack political parties is being seen as a major challenge as public political gatherings, rallies and campaigning are part of every party's election preparations. Such gatherings can become a soft target for terror attacks.